Goodie Gumdrops as muttered by Lord Grantham as he was trying to absorb the cultural changes of the world around him. I am in the same boat. Know what I mean?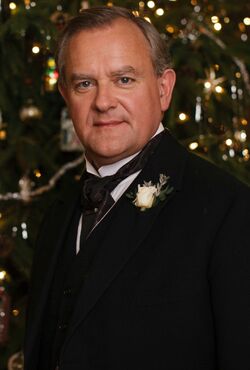 The world of sewing has changed dramatically over the last decade or so. For the better I think. As a result, we are introduced to new ideas and methods daily. Many who are experts in their field share their knowledge via video's etc. You Tube is generously flowing on every subject from how to glue your fabric scraps to sticky tape to make books, boxes and such while other tediously explain a complicated stitching technique. It is all good. At this time inspiring seasoned Sewists and new ones alike is the key to maintaining the craft.....IMO.
Passing time....I can crochet a bit......
That said, a new genre is emerging on Facebook. The first subscription Closed Facebook Club that I became aware of was started by Nicci Brazzile. It is specific to Baby Lock Destiny Sewing machines. If you have one you know that this is not a beginner machine. Lots to learn to put it through its paces. Much more than any single dealer could teach in their get-to-know your machine classes. I am subscribed to this one. It explains in great detail techniques that one uses, in Designer IQ (digitizing program) to add to your sewing repertoire.We are in the second month of the 12 month subscription and I have to say I am impressed. So far Nicci has shown several processes that I learned (but have yet to use in a project) in an expanded class offered by my dealer. (
Gloria Horn Sewing Studios, Mt. Lebanon, Pa.)
This is an older photo but this is where Lucy and I walk down to the studio, she cannot navigate the steps anymore. Observe the deer damage to that shrub, it came back but now looks like this again. Next year the landscapers will remove all this stuff. Love 'em, hate 'em. The dear I mean, not the landscapers!
Today I read that Connie Harry Palmer is also going to start one, August 3rd is the scheduled date. This one is not machine specific although she will demonstrate on a Viking machine and a couple Baby Lock machines and will offer a pdf that gives specific settings for each that will assist with the technique. This is not a project class, it is a technique class that will be appropriate from beginner on up. I have taken several classes with Connie over the years. She is an expert, really an expert in Heirloom sewing. She is so enthusiastic and personable you feel like you know her personally in just a few conversations. This is also going to be a closed, 12 month subscription based Facebook Group. I would like to do this one too but quite frankly I just don't have the time.
1/4 inch foot for Baby Lock, I have another one that came with the machine that I prefer. I have an nice tutorial done by Pam Buda on maintaining your scant 1/4 seam when piecing coming up soon.
Programs like these go a bit beyond the Craftsy format and I know will find their place quickly because they target very specific sewing issues. Good luck Connie.
In her generosity, Connie is giving away 10 free subscriptions to beginner young sewists to promote the craft! What a wonderful gift. If you know someone who might be interested go to Connie's facebook page (type Connie Harry Palmer into the search box, it won't let me link for some reason) and follow the rules!
time for tea, talk soon.
On the home front. Not going to be able to sew much for a couple weeks, the left arm is limited in function after surgery. I am amazed to discover just how much I use my non-dominant arm. Not to burden you with details but I needed to have a lumpectomy yesterday, the tumor was small and hopefully the subsequent biopsies will be benign. Thank you for all who asked, I appreciate your concern. I have a few little things set up but I feel rather wiped out today not going to do much. Packed in ice and trussed up like the Thanksgiving bird I am!
Heartspun Quilts quilting-essentials-accurate-14-inch.html
Rhythm of the Falling Rain, The Cascades