In the City of Pittsburgh, the Oakland section, we have a marvelous attraction in Phipps Conservatory. I spend a bit of time there admiring the permanent exhibitions and the seasonal extravaganzas. Right now there is a new blown glass display among the flowers and the famous (infamous) Corpse Flower is on display in the front courtyard. I made sure to go last week when I knew it had not yet started to open. Why, the answer is in the name, it smells like a rotting corpse.
Here she is in all her ?glory? Her name is Barbra.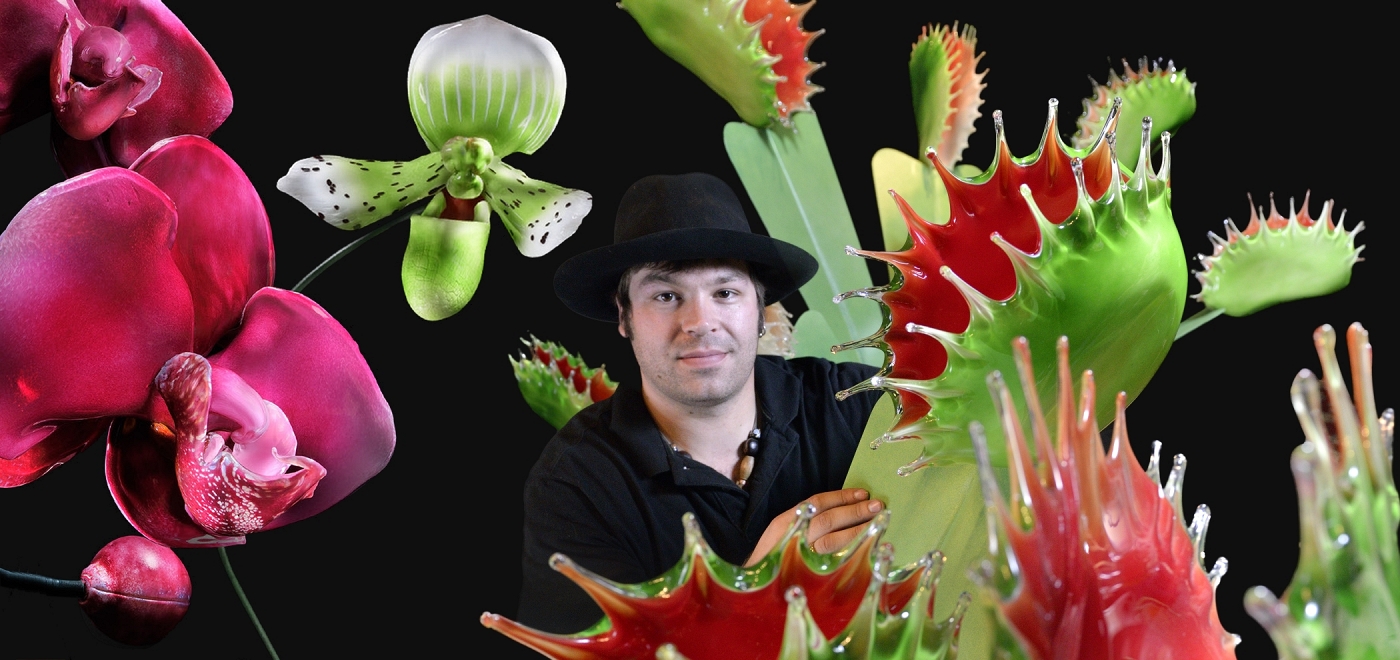 The glass artist is Jason Gamrath.
These are blown glass sculptures in the courtyard with Barbra. It was impossible to take photo's without other people in them, it was very crowded that day.
ALERT: Barbara the Corpse Flower Is Now in Bloom

• Expected to bloom for only 12 – 48 hours
• Phipps will be open from 9:30 a.m. – 10 p.m. today, May 12, and from 9:30 a.m. – 5 p.m. tomorrow, May 13

It's happening! Barbara the Corpse Flower has begun her bloom. Though her stench isn't as strong as her big brother Romero's, her bloom is still a unique sight to see. This very rare show will only last about 12 – 48 hours. Phipps will be open for its regularly scheduled hours, so don't miss your chance to drop in!

"They're coming to SNIFF you, Barbara!"