An old wooden bowl with faux apples and little pumpkins, kissed with a spring of bittersweet to announce the season.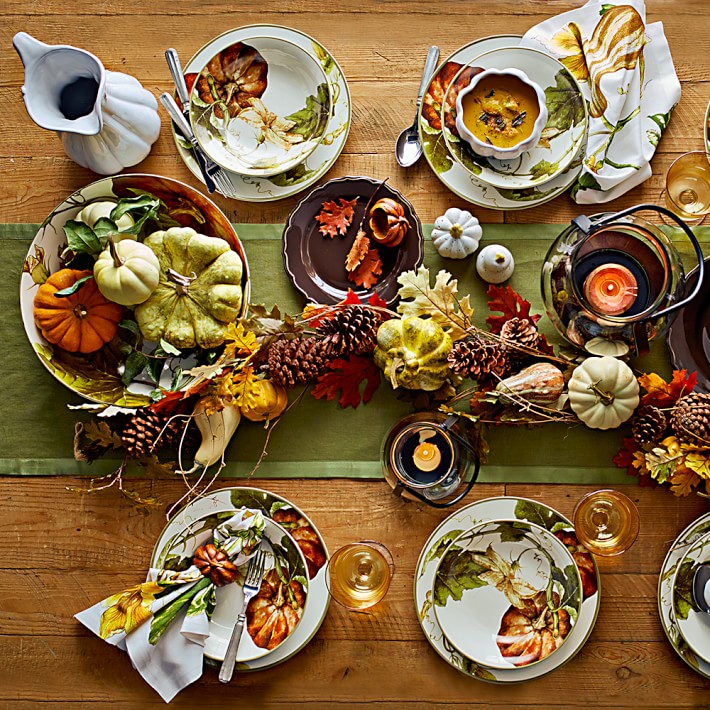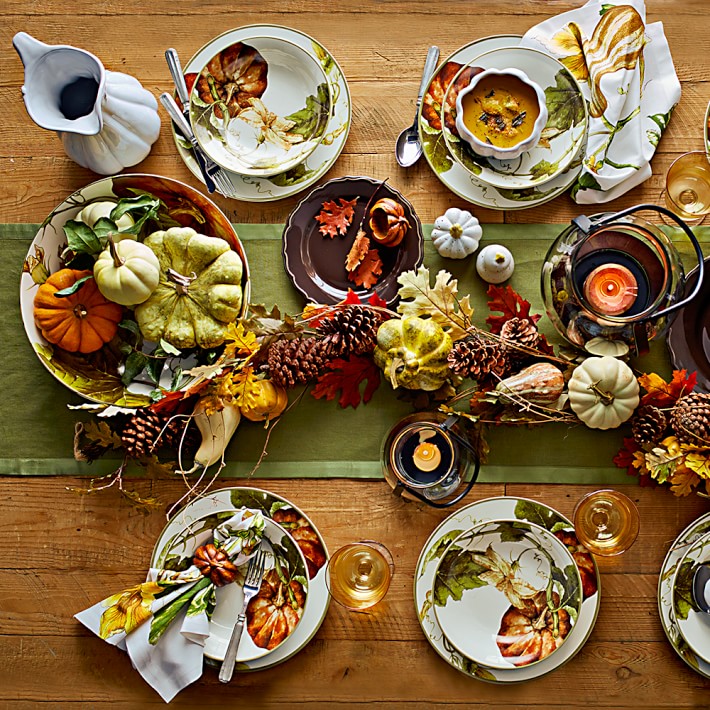 Just a little eye candy for the dinner wear enthusiast. Botanical Pumpkins, Williams Sonoma. Be still my heart. Or acorns, the colors are signature shades of the season. As always, the dinner wear gods do not compensate me in any way but in case someone else is reading this....the 47th anniversary may just be enhanced by the Pumpkin collection...or the Acorn. Just saying.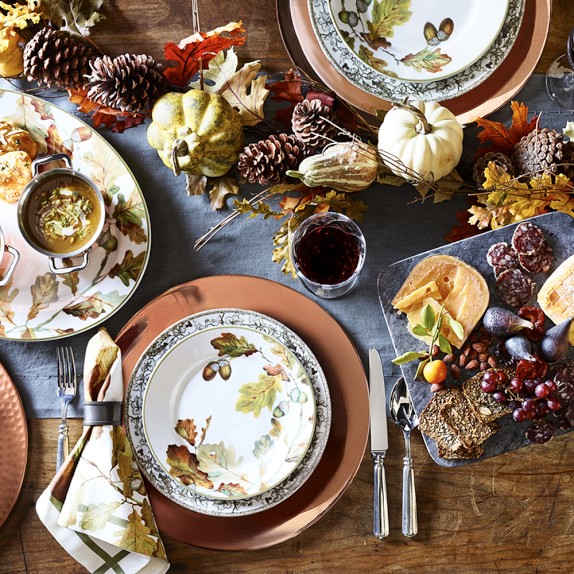 The official start of Fall is only days away. My absolute favorite season. The colors, the crisp air, the abundant apple harvest, pumpkins at every turn, harvest celebrations, the onset of nesting season where sitting down in the evenings by the fire with some lovely yarn and a needle feeds my soul. A sense of safety within a home that we have shared for 42 years.
In Fall, family dinners are more regular. Setting a themed table is one of my favorite activities. These lovely but simple dishes will be a nice compliment to the finds of nature that serve as centerpiece. New friends and old visit and share stories of our Summer trips and family reunions. Plans are made for the Holidays to come and the sense of family is strong. My collection of Fall decorations come from storage and grace every little corner and flat surface.
So dear friends, embrace seasonal change. use your special linens, dig out those dishes and serve wear that you save for special occasions. Gather those you care about at least once this season and enjoy a meal in your home. Cherish your friends and your family this nesting season in your own way. I'm thinking a nice pot roast and home-made dinner rolls will look good on this dinner plate.:)