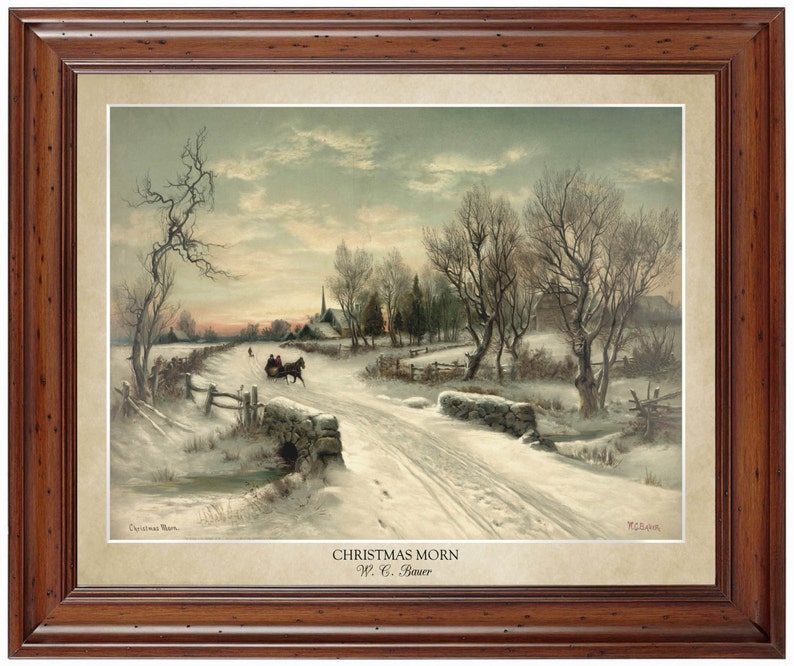 W. C. Bauer 1862-1904, Christmas Morn
Good Morning everyone. I hope you have recovered from the long holiday weekend. With the busy weeks ahead, I hope you have your projects all lined up and maybe some even completed! I have a few little ones to work on. My decorating will be modest this year. There are just not enough hours in the day! Husband has another surgery this week so I need to tailor my plans to accommodate that.
I plan to take some small pieces to work on while waiting. Nothing too stressful, something that will not set of security alarms, and something that I can work in-hand. I was so lucky 4 weeks ago because we were the 1st case of the day. I staked out my favorite chair, in a corner, with a WIFI connection and a little table. I have spent a bit of time in this hospital, this waiting room, trust me, I have a system. Then I had to go to another area, and yes, I lost my perch. Trying to balance a lap top while juggling a notebook in another hand when I returned, not good. I gave up and watched the weather channel.

I have lots of orders out there for some gifts and miscellaneous items. First, books, you know I love my books. Both are by Frances Mayes, from a thrift book source. I will let you know if their "used, like new" condition lives up to the hype. I also ordered some special moisturizing creams for my very fragile skin, with a goats milk base. I would rather have the goat to tell you the truth! I need a couple small but special gifts yet. Scanning my files I re-discovered this quilt, it spurred me on to make two much like it.

If you need a quick quilt project, look no further than this post from the talented and generous Connie.

Years ago I discovered Connie Kressin. Her blog chronicles her quilting life on many levels. One of the nicest component of her posts is not just the variety of her work but also brilliant tutorials that appeal to all levels of quilters. I have settled into a quick, easy, happy style of working while using different fabrics to tweak traditional patterns. Connie supports that path as well.
I don't have a single Split Rail Fence quilt that I had made, they were all gifted or just worn out and became dog beds! So, this one just spoke to me. What do you think?

Connie makes Split Rail Fence Quilt HERE!
This one is fashioned using Batik fabrics, full tutorial,
HERE!