About this time last year a new friend gifted me a special little tea cup. When you spend hours and hours doing repeating tasks, conversation is what makes the time pass more quickly. We share a passion for beautiful dinner wear. Breading 500 pounds of fish per week will do that to you.
Every evening I like a nice warm cup of tea and this little guy has become my go-to.
In a minute I would head to the local Williams Sonoma and buy the entire set. And table cloths, and serve wear.
It is by grace that I don't have room to store them, really, I don't have any more room for dishes.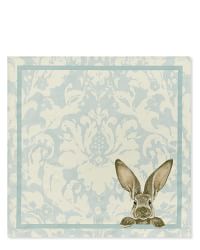 Table cloths, napkins, dishes, platters, Melamine Children's place setting, etc.
I'll be right back, I need to see if there is an empty cupboard, somewhere!!!
Williams Sonoma