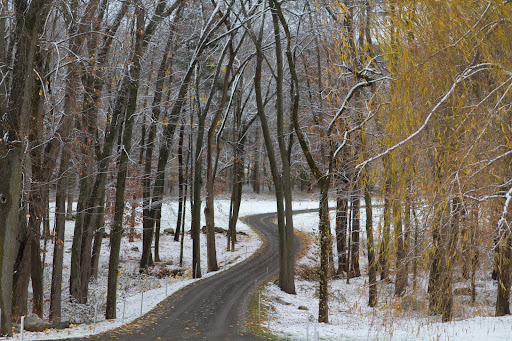 Since I have spent little time in creative pursuits recently I have set today aside. A day to work on some of those January goals. If it warms a bit I will take some photo's of our snow. We only received 4 to 5 inches one hour north about 6 to 8 inches of white fluff. When I hear 12 inches plus for my friends in Boston I am gobsmacked!
My first task will be to take down the few decorations I put up in the studio for the Holiday. I need the space:)
I have chosen my wool project for the month, it is a Primitive Gatherings kit.
I have joined an online Yahoo group that focuses on small quilts, Small Quilt Talk sponsored by Kathleen Tracy of A Sentimental Quilter. The block this month is Bear Claw.
I need to gather my tools and sundry items to work on Miss Lolly. She may have been "cleaned" according to the seller but she needs much more work. I feel the description was not quite specific, but this is a non-sewing person so I am giving the benefit of the doubt on this. It was not meant to misrepresent. In any case. I have work to do. I am rather picky about the condition of my machines. Bring on the oil!
please note, the hand wheel, bobbin winder, bobbin plates etc. are all dull and dirty looking. The decals are muddled. There are bits of lint in the tension discs, in the under carriage etc. I have to tear the whole thing apart and work on it. Not a favorite task but I know there is old gunk in the mechanism of the hand wheel and in the needle bar by the sound of it running. Wish me luck.
On a sad note, I discovered that the 29 year old son of Lisa Bonjean passed away suddenly just before the New Year. Lisa is the co-creator of
Primitive Gatherings
. I have mentioned her in the past because her booth at the Sewing Expo this summer was the nicest, most organized and attractive I have ever seen. It was across the aisle from the Guild booth and I had plenty of time to admire her talent. My deepest sympathy to Lisa and her family. I know this pain, I am heartbroken for her.