When I look in my closet I see my simple Little Black Dress, that I have never worn. I bought this simple jewel neck, short sleeve, slightly A-line knit fabric dress a few years ago because I thought I needed it and I thought it would work well for funerals. I know, can you believe it? It was not expensive, around $50 or $60 if I remember correctly, but now I have been considering it for the charity store pile. Why? I rarely wear dresses anymore. I would like to wear dresses more, but this one seems rather matronly. Much like this one.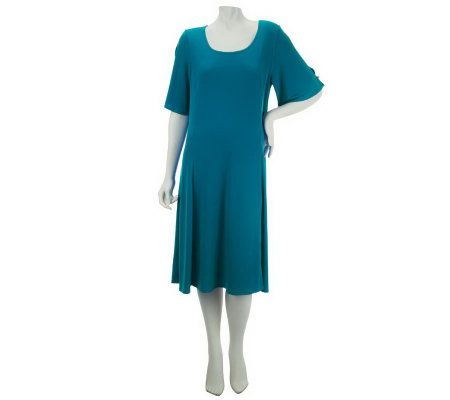 Then today, on the lovely blog
A Femme d un Certain Age
, the LBD is center stage. A guest post from
Janice
of the Vivianne Files, outlines very clearly how to wear a sleeveless LBD sheath dress each month of the calendar year. I was amazed at how different this simple dress looked with her styling treatment. She has an absolute genius for finding and styling wardrobes for any lady doing anything or going anywhere. Her travel posts are brilliant. Pop on over there to see what I mean,
Vivian Files.
October is styled with the LBD worn with a gray, tweed-like cardigan with a black trim down the front plackets and trim on the sleeves. A fluid, bead trimed scarf adorns the neck. Paired with a charming pair of black flats, a very versatile look. I have some interesting knits in the stash, the scarf I can duplicate, and shoes, well black shoes, I have that covered. (((smile)))
Black is always my go-to neutral. Even though fashion dictates have attempted to drive us in a different direction, you can't beat the black!
So now to coordinate with my
Mt. Everest Project
I am going to study the stash and her brilliant post closely. Maybe I will wear the LBD, for something other than a funeral.